Rich Township High School Supports Social Emotional Well-Being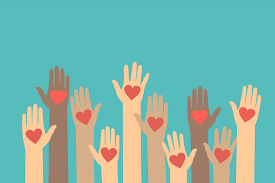 In late September, social-emotional learning surveys were sent out to the students of Rich Township High School to identify social-emotional support that may be needed throughout the school year.  Some of the questions in the survey touched on responsible decision making, social awareness, self awareness, self management, and relationship skills.  
This was an effort led by the Student Support Services Department to ensure that students have the support they need to have a successful school year.   
After last year's chaotic school year, many find themselves struggling with "the new normal" and may need additional support.  In the past, students would be identified and recommended by teachers, deans or parents as possibly needing certain social emotional services to help with school success.  
However, after last year, it's difficult to identify students that may be struggling socially or emotionally.  A junior at the STEM campus stated, "Last year was very isolating for students and so many don't have a good support system at home."  
Many seniors are also feeling out of balance, as they are returning to the building for the first time since March of sophomore year.  According to one senior, "I'm finding myself having a lot of trouble focusing and that makes me more easily triggered when I have to get something done.  I definitely struggle with time management."  
The survey was run through Satchel Pulse, a software program meant to provide support to schools. According to Satchel Pulse, the goal is to "​​support every student by measuring, planning, and delivering targeted tiered social emotional learning interventions to ensure students do not slip through the cracks."  The program offers various resources, some of which will be used to guide student advisory instruction throughout the school year.  This will include activities that encourage reflection when dealing with challenging experiences, reflections on learning, and ways to strengthen relationships. 
Our social workers, psychologists and the rest of the Student Support Staff are planning ways to address responses to the survey. The results are helping determine the variety of services that should be offered to students throughout Rich Township. 
Leave a Comment